Don't get stuck with a "Money Pit"
Fixer-Uppers can be a good way to get a good deal, either for your Primary residence and/or Investment...IF done right!
If you're like me and many others, we enjoy watching transformation and renovation shows like ones on HGTV. As a Real Estate professional who holds a degree in Interior Design, I really find these shows very entertaining. It gets me thinking about design possibilities as well as re-sale prices. I find myself wondering what I would do with whatever Fixer-upper property was being worked on. I would get carried away with all the possibilities of customizations, furniture and decor selections!...and then the Realtor in me comes out and adds a good dose of reality! So, it's a very funny conversation I have with myself whenever watching Fixer-Upper/ Renovation shows.☺
If you're looking into Fixer-Uppers in hope to find a great bargain, it's a good place to start with properties that have "good bones"-
Here are some Things to consider when looking at a Fixer-Upper to avoid getting stuck with a Money Pit property.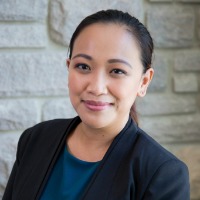 My mission is to be the Realtor that you can trust, bring every question to, and feel confident in the fact that I will be there every step of the way to see that your property goals are accomplished,....