Selling your property to "Instant Buyers"
Earlier today, I was in a group discussion regarding Instant home buyers or as our industry refers to as iBuyers and I thought it would be a good subject to share with you.
What is an iBuyer?- An instant buyer is just that. A buyer or an entity who is ready to make an instant offer on your property even without seeing it. There are various companies curently present in the Orlando market and they generally present their services as a convenient way to sell a property.
What are Pros of Selling to an iBuyer?
-An iBuyer will make an instant offer, site unseen. Therefore, the seller wouldn't have to worry about preparing their home for showings and open houses.
-Flexible closing dates. Seller chooses date.
-Possible post closing occupancy.
-No need to "deal" with other potential buyers and real estate agents altogether.
Sounds good right?- Here are some things to consider.
-Price- iBuyers are generally investors which means they purchase properties with an intent to re-sell it for a profit. So it only makes sense for them to purchase at a below market value.
-True you will save on paying commission but will have to pay a "Fee," which many times is higher than the standard real estate commission.
-Any repairs needed after inspection still need to be taken care of or deducted from the already below market sales price.
-The iBuyer can still back out of the contract at the last minute.
***Make sure you read all the fine prints***
Overall, I believe that iBuyers serve their purpose for the right home seller. Whether or not selling to an iBuyer is the right option for you will depend on your situation and needs. What makes iBuyers so attractive is the idea of "freedom" in the form of convenience...but at what Cost? -
If you're considering selling to an iBuyer, let me help you have the peace of mind of knowing you're making the right decision. An iBuyer may just be the right choice, but a second opinion never hurts. At the very least, after a more thorough Property Value Analysis, you yourself can answer the question- "Is the Cost of Convenience worth it to you?"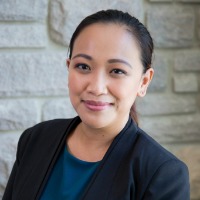 My mission is to be the Realtor that you can trust, bring every question to, and feel confident in the fact that I will be there every step of the way to see that your property goals are accomplished,....